In March of 2016, SXSW will be hosting the Interactive Festival in Austin, Texas. The festival is focussed on the mindshare of cutting-edge technologies and digital creativity where people get a glimmer of what the future has to offer. Eric Colson and Eli Bressert are both planning to be there and talk about changing industries with data analytics and how machines take on art. The talks are being considered by the judges until September 4th where public voting will account for 30% of their considearation.
Read our proposed panel and talk below. If you like how they sound and want to see them realized, go and vote! We'd really love to share our knowledge on these subjects.
Moneydress - Analytics in Sports and Fashion
Fashion and sports. Both industries have long been ruled by "merchant princes" - visionary leaders who have dictated trends and upon whose "gut intuition" entire industries took a risky and expensive bets, in hopes it would pay off in the mall or on the court. While data and analytics have been touted by Silicon Valley leaders for years, industries like sports and retail have been slow to adopt new approaches in favor of old traditions. In this session, basketball analyst and consultant Muthu Alagappan and Eric Colson of Stitch Fix will discuss their innovative approaches to integrating data and analytics into these industries, and how entrepreneurs can learn from their approaches. Vote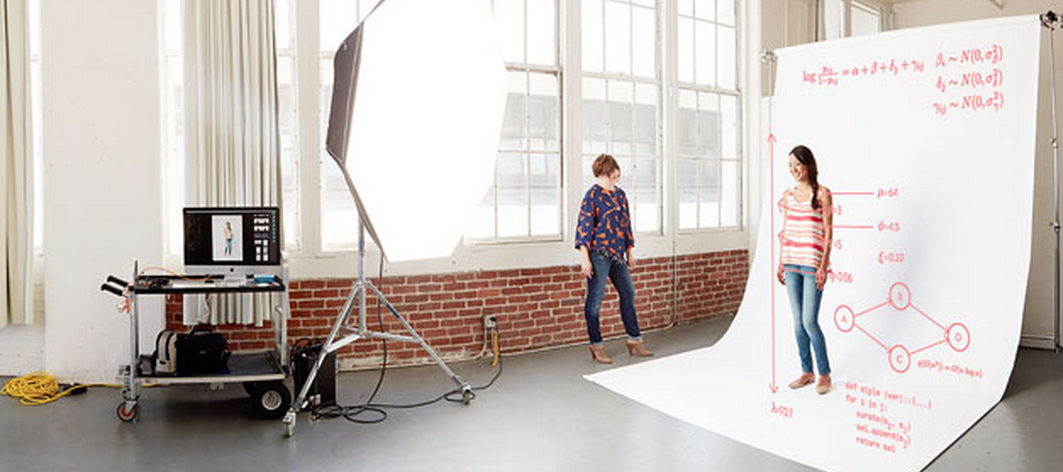 Aesthetic Computing - When Machines Take On Art
In 2001: A Space Odyssey, the computer system HAL was a cold and sentient machine, incapable of understanding the nuances of human emotion. While technology has evolved, emotions and aesthetic pursuits are something that we consider to be purely human. Can a machine in the present day actually understand or appreciate aesthetics? Companies like Stitch Fix are developing ways for machines to understand the fine details of fashion, while at Google machines are modifying images into dreamlike surreality. But what does this mean for art, and what does the future hold? Eli Bressert will explore how technology is quantifying aesthetics and blurring the lines between humans and machines. Vote

We hope to see you at SXSW and thanks for voting.
---
Image source for Aesthetic Computing section: http://arxiv.org/abs/1508.06576