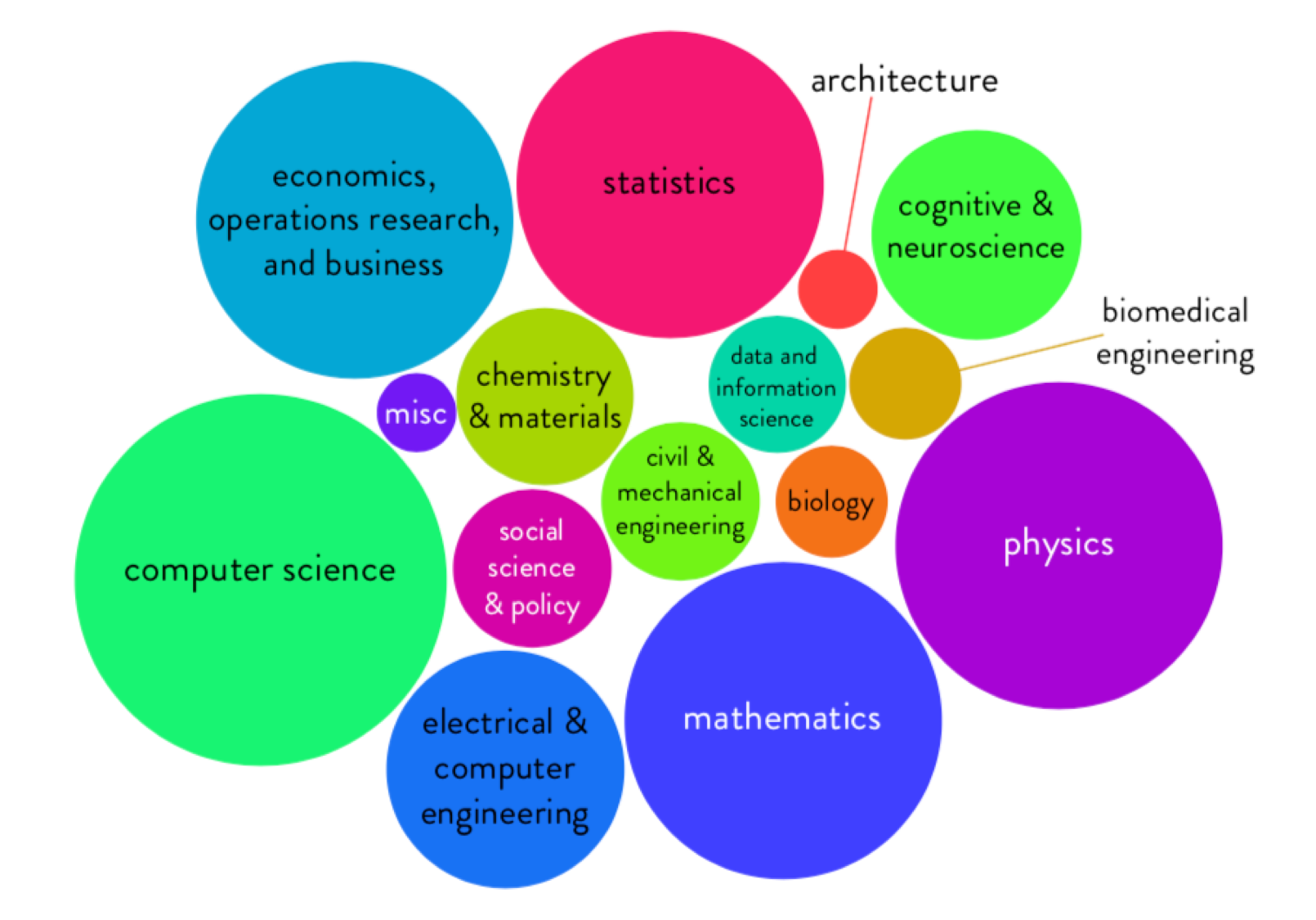 Data and algorithms are at the heart of Stitch Fix. The work of our Algorithms team (= data science + algorithms platform) spans nearly the breadth of the entire business from how we market, how we manage inventory, and how we help clients find what they love through personal styling and recommendations. Over the years, much of our success is a result of building a team with the diverse skills, training and experience to match the range of these applications.
The diversity of the problems we work on, and the data-rich environment of our business, make it more than possible, even essential, to bring the tools of multiple disciplines to bear on our hardest problems. Many of our biggest wins come from reframing problems and taking new approaches, often inspired by thinking about old problems in new ways across the boundaries of academic disciplines.
Data scientists and algorithms platform engineers at Stitch Fix have studied math, computer science, statistics, economics, physics, psychology, biology, chemistry and even epidemiology. We have folks that got their start in the social sciences like public policy and sociology, and team members who have delved into studying everything from architecture to marketing on their journey to the Stitch Fix Algorithms team. Taken together, these complementary backgrounds make the team greater than the sum of its parts.
The algorithmic transformation of business has just begun. We're always looking for new team members to help us reinvent the retail experience. If you're looking for a team that is achieving great things, we'd love for you to help us build the future!